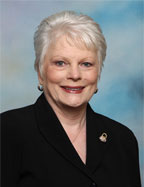 Pat Cunningham
Founder and President
Pat Cunningham is the founder and President of 
C&S LegalTech Consulting Group LLC
. Pat is a graduate of the University of Alabama with a degree in Management Information Systems. Prior to forming 
C&S LegalTech Consulting Group LLC
 she was employed in the legal field in the positions of I.T. Director, Accounting Manager, and Firm Administrator for both small and large firms for over 30 years. During her career, she has managed the implementation of a wide range of business applications, and developed office procedures for various departments. She handled technology evaluations and upgrades, accounting conversions, software implementations and training for the firms.
In 1999, Pat formed C&S LegalTech Consulting Group LLC to focus on what she loved to do – accounting, technology and software implementations. She can quickly show you how you can improve your processes and increase profitability through the proper use of technology.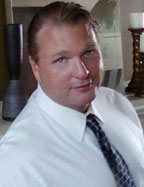 Michael Stanley
I.T. Consultant/Cloud Specialist
Michael Stanley joined the team in 2009. He brings with him over 19 years of experience in the I.T. arena as Network Technician and System Administrator in law firms, healthcare and banking. Michael has a wide array of skills including networking, troubleshooting, and computer virtualization as well as business administration. Michael manages our I.T. solutions such as Hosted Exchange, Hosted Desktop private Cloud solution, and offsite backup. He also handles our SQL installations, backups, and assists our team with installations network issues and customer support.

Rick Prince
Founder, Prince Consulting Group Inc. (PCG),
Rick Prince is the founder of Prince Consulting Group, Inc, (PCG) located in the Philadelphia, PA Metropolitan area. Founded in 1992, PCG focus is on Law Firm technology implementation, specializing in Company Certified Time and expense billing, Case Management and Tech Purchasing services for 23 years. With more than 500 Law Firm installations, PCG brings top quality, well rounded support, implementation and training resources for their clients.
Supported Products/Services:
TimeMatters Certified Support
Billing Matters Certified Support
Timeslips Certified Support
Quickbooks Certified Support
Citrix remote access products and services
Carbonite / iBackup / Mozy products and services
Data conversion services for Timeslips /Time Matters / MS Office

Michelle Collier
Firm Admin / Software Consultant / Bookkeeping and Billing Specialist
Michelle Collier joined the team again full-time in 2016.  She brings with her a law firm background of 20+ years beginning as a legal assistant and working up to firm administrator in several Birmingham area law firms.  She has experience in every area of how a law firm operates on a day-to-day basis.  Michelle specializes in implementations and training for legal software, practice management, document management and accounting systems.  She also provides law firm accounting services. Billing, including UTMBS codes, and bookkeeping as well as assisting our clients with daily software issues. 
jQuery(document).ready(function(){ jQuery(".et_pb_member_social_links a").attr('target', '_new'); });