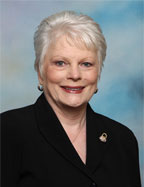 Pat Cunningham
Founder and President
Pat Cunningham is the founder and President of 
C&S LegalTech Consulting Group LLC
. Pat is a graduate of the University of Alabama with a degree in Management Information Systems. Prior to forming 
C&S LegalTech Consulting Group LLC
 she was employed in the legal field in the positions of I.T. Director, Accounting Manager, and Firm Administrator for both small and large firms for over 30 years. During her career, she has managed the implementation of a wide range of business applications, and developed office procedures for various departments. She handled technology evaluations and upgrades, accounting conversions, software implementations and training for the firms.
In 1999, Pat formed C&S LegalTech Consulting Group LLC to focus on what she loved to do – accounting, technology and software implementations. She can quickly show you how you can improve your processes and increase profitability through the proper use of technology.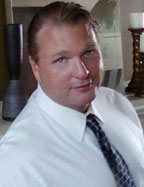 Michael Stanley
I.T. Consultant/Cloud Specialist
Michael Stanley joined the team in 2009. He brings with him over 19 years of experience in the I.T. arena as Network Technician and System Administrator in law firms, healthcare and banking. Michael has a wide array of skills including networking, troubleshooting, and computer virtualization as well as business administration. Michael manages our I.T. solutions such as Hosted Exchange, Hosted Desktop private Cloud solution, and offsite backup. He also handles our SQL installations, backups, and assists our team with installations network issues and customer support.

Rick Prince
Founder, Prince Consulting Group Inc. (PCG),
Rick Prince is the founder of Prince Consulting Group, Inc, (PCG) located in the Philadelphia, PA Metropolitan area. Founded in 1992, PCG focus is on Law Firm technology implementation, specializing in Company Certified Time and expense billing, Case Management and Tech Purchasing services for 23 years. With more than 500 Law Firm installations, PCG brings top quality, well rounded support, implementation and training resources for their clients.
Supported Products/Services:
TimeMatters Certified Support
Billing Matters Certified Support
Timeslips Certified Support
Quickbooks Certified Support
Citrix remote access products and services
Carbonite / iBackup / Mozy products and services
Data conversion services for Timeslips /Time Matters / MS Office

Nicolas de Rochefort
Founder of Evolution Legal Technology Solutions
Nicolas de Rochefort founded Evolution Legal Technology Solutions in 2009 (located in Miami, Florida). Nicolas' career began as a Microsoft Certified Systems Engineer in 1998, and turned to exclusively supporting the needs of law firms from 2003 onwards.
His technical background provides long-term systems and technology expertise and rigor, but he also recognizes the eminently human and organizational factors behind successful software implementations and its complete adoption. His commitment is to reconcile apparently divergent priorities into common ones, at the vendor, user, and stakeholder levels.
He is constantly and actively evaluating the marketplace and offerings to give firms 'best of breed' infrastructure or software recommendations at any given time.
Certifications:
MCSE (Microsoft Certified System Engineer)
CompTIA A+
Time Matters Certified
Worldox Certified 2016

Vickie Prince
Owner & Senior Designer, ShenderGraphix Design Studio
Vickie Prince is the owner and Senior Designer for ShenderGraphix Design Studio. A full service design studio located in the Philadelphia, PA area. Operating since1989. ShenderGraphix provides a highly effective and unique approach to web and graphic design. Our websites are easy to navigate with fast download times to ensure successful browsing while exhibiting style and continuity. Web design that captures your brand and remains timeless and is displayed perfectly, even as browsers continue to evolve.
ShenderGraphix works with you to create a memorable, moving online presence for your company. Whether a redesign or starting from the beginning keeping your website fresh is key to staying relevant to your audience and at the top of search engine rankings.
jQuery(document).ready(function(){ jQuery(".et_pb_member_social_links a").attr('target', '_new'); });